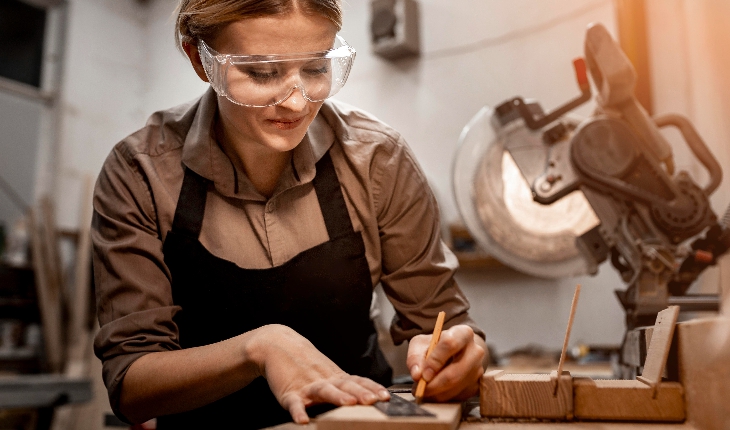 Carpentry
The meaning of carpentry can be defined as the art of working with timber in order to construct and maintain buildings, furniture and other objects.
Types of carpentry
Rough carpentry
Rough carpentry is all work that doesn't require a neat finish, as it will be covered up by walls or other items.
Structural carpentry is the most common type of rough carpentry and these carpenters are very skilled in quickly erecting the structural components of a building, such as beams, posts, and rafters. Rough carpenters commonly work in roofing and framing.
Finish carpentry
Finish carpentry refers to all carpentry work that will be visible once a building has been completed and, as such, finish carpenters work to a high level of detail.
The type of work that finish carpenters do includes decking, flooring, building staircases, installing windows and doors, erecting pergolas or other structures, install trim and molding and so on.
Other types of carpentry
However, there are other types of carpentry that are more specialized. These include:
Trim carpentry
A trim carpenter is one that specializes in installing the trims and moldings into a room such as mantles, skirting boards, cornices, architraves, ornamental trim and so forth.