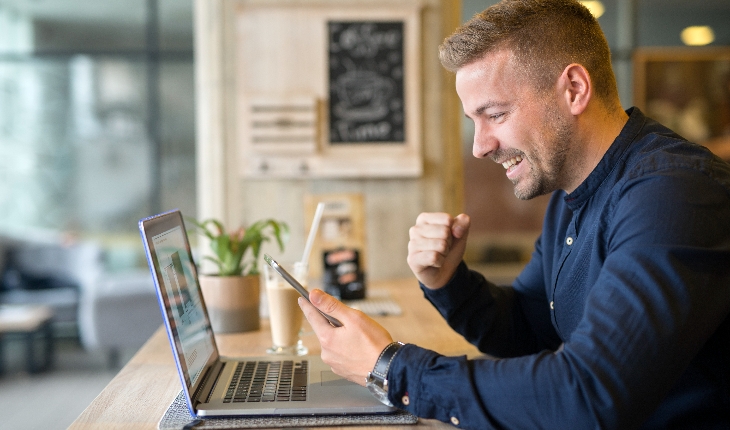 Digital Marketing
The process of digital marketing has been evolving in the past few years. Marketraja is the top-notch outsourcing service provider of online marketing services, and software development specially designed for our clients based in Marketraja clients. Collaborate with us and get your digital performance enhanced. Our team of professional experts possesses a greater proficiency in content creation, internet marketing, website management, digital advertising, and SEO services.
Search Engine Optimization
SEO is always at the top of any digital marketing agency services list. That's because it affects all your online marketing strategies. SEO is vital to ensure your website shows up in online searches. Without effective SEO, prospective customers may never get to see any of your digital marketing efforts.
That's because search engines have the power to choose which websites appear when people conduct online searches. They decide this based on complex algorithms that weigh up numerous criteria to determine if your website is what the searcher is looking for.
Search Engine Marketing
SEM and SEO both rely on keywords, that's where the similarity ends. SEM strategies involve paying a search engine to place your website in front of customers. It's closely related to pay-per-click advertising.
With SEM, you choose keywords associated with your products and services and then craft advertisements around them. These are the familiar type of advertisements you'll see when you conduct a search query online.
Social Media Marketing Services
To succeed at social media, you require a thorough knowledge of each platform you're using. Different social media networks appeal to different audiences, so you can reach out to the exact clientele to suit your business aims.
There are about 3 billion social media user worldwide, that's a huge audience for your goods and services. Social media marketing involves increasing awareness of your brand by sharing content with and engaging with this audience.
Types of Digital Marketing.
Search Engine Optimization (SEO)
Pay-per-Click (PPC)
Social Media Marketing
Content Marketing
Email Marketing
Mobile Marketing
Marketing Analytics
Affiliate Marketing