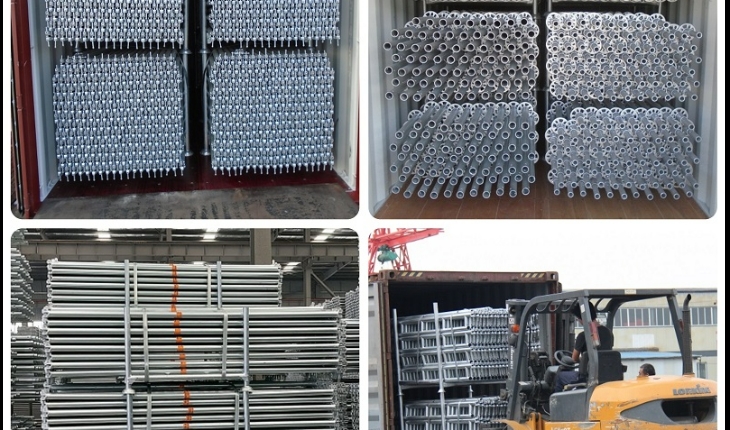 Scaffolding Materials Systems
Introduction:
Marketraja is a trusted dealer and contractor specializing in providing high-quality Ring Lock scaffolding solutions. With our expertise and experience, we offer comprehensive services for a wide range of industries and applications. Discover why Marketraja is the go-to choice for all your scaffolding needs.
Versatility across Industries:
Our Ring Lock scaffolding system is designed to excel in various industries and applications. From construction and maintenance projects to energy production, overhead cabling, chemical plants, refineries, shipyards, and building trades, our scaffolding solutions offer unmatched adaptability and performance.
Exceptional Features:
Marketraja's Ring Lock scaffolding is characterized by its rosette modular design, enabling smart and quick assembly techniques. With a minimal number of loose parts and a unique shape, our scaffolding system ensures fast assembly and dismantling, optimizing your project's timelines. Additionally, our scaffolding solution maximizes storage and transport capacity, providing efficient logistics solutions.
Safety and Structural Stability:
At Marketraja, we prioritize safety and adhere to high-quality standards. Our Ring Lock scaffolding system is built to deliver superior structural stability and meets stringent safety requirements. With indestructible components and full traceability, our scaffolding solutions offer peace of mind and a secure working environment for your teams.
Tailored Solutions and Flexibility:
We understand that every project is unique. As a dealer and contractor, Marketraja offers customized solutions to meet your specific requirements. We can adapt production to suit your needs, providing flexible options that cater to your project's demands. Count on us to deliver tailored scaffolding solutions promptly and efficiently.
Time and Cost Savings:
Choosing Marketraja means benefiting from time and cost savings. Our Ring Lock scaffolding system allows for reduced working time and fewer errors during assembly. Furthermore, our scaffolding system is designed for quick assembly, dismantling, and space-saving storage, optimizing efficiency and minimizing project costs.
Why Choose Marketraja for Ring Lock Scaffolding?
Extensive Expertise: With years of experience as a dealer and contractor, Marketraja brings extensive expertise to every project, ensuring top-notch scaffolding solutions and services.
Exceptional Quality: We prioritize delivering exceptional quality in every aspect of our scaffolding solutions. From the components to the assembly process, our scaffolding systems meet the highest industry standards.
Customized Approach: We understand that each project has unique requirements. Marketraja offers a personalized approach, working closely with you to deliver tailored scaffolding solutions that align with your project goals.
Reliable Support: As your trusted partner, we provide reliable support throughout your project's lifecycle. Our knowledgeable team is available to assist with scaffold design, planning, installation, and ongoing maintenance, ensuring seamless project execution.
Choose Marketraja for Reliable Ring Lock Scaffolding Solutions:
Marketraja is your go-to dealer and contractor for premium Ring Lock scaffolding solutions. With our commitment to excellence, superior quality, and tailored services, we deliver exceptional scaffolding solutions for diverse industries and applications. Contact us today to discuss your project needs and experience the reliability of Marketraja in elevating your projects to new heights.